Our Diesel Repairs and Scheduled Servicing
Heavy Diesel Specialists operates a modern, fully equipped workshop to carry out the following repairs to ensure complete customer satisfaction.
We also have very successful, long standing relationships with third party suppliers of complimentary services such as NDT crack testing, crane inspections and fit-out work.
Diesel Engine Diagnostic and Repair
Complete Engine Mid-life or Rebuild Repair
Machine Overhaul (end of life)
Scheduled Maintenance
Power Train (transmission, gearbox and differential) Diagnostic & Repair
Hydraulic Diagnostic & Repair
Fuel Injection Diagnostic & Repair
Brake System Diagnostic & repair
Auto Electrical & Air-conditioning Diagnostic and Repair
Fleet Servicing
Fabrication & Welding Repairs
Steering and Braking Systems
Sectors We Service
If it runs on diesel, we've worked on it.
Whether you run Rigid Tippers, Pantechs, 2, 3 and 4 axle rigid, conventional single drive, bogie drive or prime movers, HDS has you covered. We have been undertaking regular services of a large range of road transport vehicles for over a decade. We are an accredited HVAIS inspector are authorised by NSW RMS to perform safety, identity and design checks. We have forged an excellent reputation for off-site servicing and our road-side breakdown service. We understand that time is money and will send one of our experienced team member to undertake routine maintenance or breakdown work at your premises or wherever your vehicle might be.
"We have a mixed fleet of over 50 trucks and 100 trailers including B-Doubles. In 2013 we asked Andrew Woodward and his team at Heavy Diesel Specialists to undertake regular maintenance and general mechanical work for all of our commercial vehicles and we have been very impressed at the attention to detail, the quality and timeliness of the work. And all done in a cheerful manner. If even one of our trucks is off the road for a few hours because of unscheduled work, it's a significant disruption to our business. HDS ensure our fleet is running at capacity, as often as possible".

Peter Hill, Director – PJ & AD Hill PTY LTD Trading as Hills Tankers
Passenger Vehicles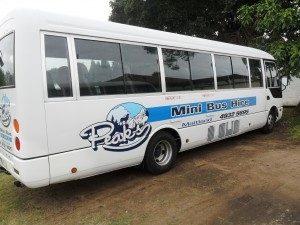 Our mechanics have also spent many hours working on diesel powered passenger coaches, mini-buses, 4 wheel-drive and hire vehicles. Group transportation and hire businesses cannot afford breakdowns so we ensure these vehicle are in top working condition. Our 'whatever it takes' attitude means we can work around the hire schedule, even work when the coach is on a job.
"We run a busy mini bus hire business that has been built on a reputation of availability and reliability. This is especially important when our customers provide their own driver. Our customers need to have complete faith that their group will arrive at their event safely and on time. Our industry is also very competitive and runs on tight margins so we need our suppliers to provide a service that delivers value, flexibility and expertise. This is certainly true of Heavy Diesel Specialists. Andrew Woodward and his team are a great fit for our business."

Peter & Sharon McAtamney, Proprietors, Peaks Mini Bus Hire
Mining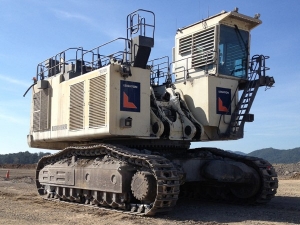 The head mechanic and senior mechanics at HDS have worked on almost every Caterpillar, Komatsu, Hitachi and Leibherr machine that's being used in the Australian mining sector. We certainly know heavy diesel in the coal earthmoving industry including dump trucks, dozers, graders, loaders and drills. If it needs servicing or repair we are able to do it for you at a very competitive price.
"Over the years I've called on the team at Heavy Diesel Specialists for a range of services including breakdowns, preventative maintenance, engine rebuilds and relocating machines. I've also used them occasionally as cover for my own staff if there have been any unplanned gaps in the roster. They always get the job done on time and on budget and are available 24/7 which is critical in the mining services sector."

Brad Skinner, Maintenance Planner, Ashton Coal
Agribusiness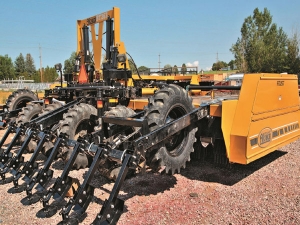 Because the Hunter also supports a broad range of agribusiness we have also gained a significant experience over the past 15 years repairing and maintaining a diverse range of farm-based equipment including tractors, headers, pumps and shredders. As with work we do in other sectors, we can come to your property to assess and repair your plant and equipment or you can bring it to our modern workshop.
"We run a farm in Phoenix Park between Morpeth and Maitland. We grow lucerne hay and produce beef cattle. It's quite an intensive operation and we have diverse range of activities happening every week of the year. We own and operate quite a bit of farm machinery, including a truck, three tractors, a dozen implements and forklift, to ensure key tasks are completed as quickly and efficiently as possible. We need to know our equipment and machinery is good to go first time, every time we need it. Heavy Diesel Specialists has looked after all repairs and maintenance for us for the past five years and have never let us down."

Peter Bishton, Phoenix Park Brangus
Civil & Construction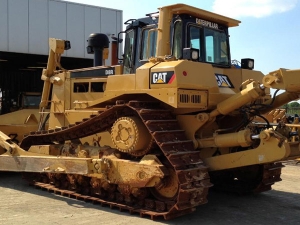 If you run any business that relies on heavy diesel equipment, we are able to help keep your fleet operating. We've worked on specialist road construction machinery, rail maintenance plant, cranes, bobcats and track mounted diggers. In fact, if it has a diesel engine we've probably fixed one… at some stage or another.
"Andrew and his team have worked on site for the past two years to help maintain our fleet of Liebherr and Hitachi excavators. As they say, time is money so we can't afford to have our machines unproductive. The quality workmanship delivered by Heavy Diesel Specialists means we minimise the downtime and maintain maximum output".

Les Reed, Maintenance Superintendent, Leighton Contracting